Van de Heffinck om hingstar, unghästar och framtiden!
På årets upplaga av Ridsports omåttligt populära läsarresa till unghäst-VM i hoppning kommer vi att göra ett studiebesök på det legendariska stuteriet och hingsthållaren Van de Heffinck. Vi passade på att ta en pratstund med Melanie Hamerlinck, en av de drivande krafterna bakom framgångarna.
Hi Melanie,
Could you tell us a bit about yourself and your relation to Van de Heffinck? You are about to take over the business – how does it feel?
I'm a daughter from Hubert Hamerlinck, who is the founder of Van de Heffinck stud. We are 3 sisters and my older sister is working for Cavalor, which is also horse related. We will try to run the business further in a good and nice way with a horse mind!
Van de Heffinck has been contributing successfully to the development of the showjumper and its breeding for years; what are your plans for the future? For example, do you have any plans on expanding with dressage stallions?
The plans for the future is to run a good realistic horse stud in showjumping horses and always try to have some young promising horses. Hopefully, we will have or bred another GP horse! We won´t start with dressage Stallions, because it's another World. We like to concentrate on the jumping Stallions. We also prefer quality than quantity!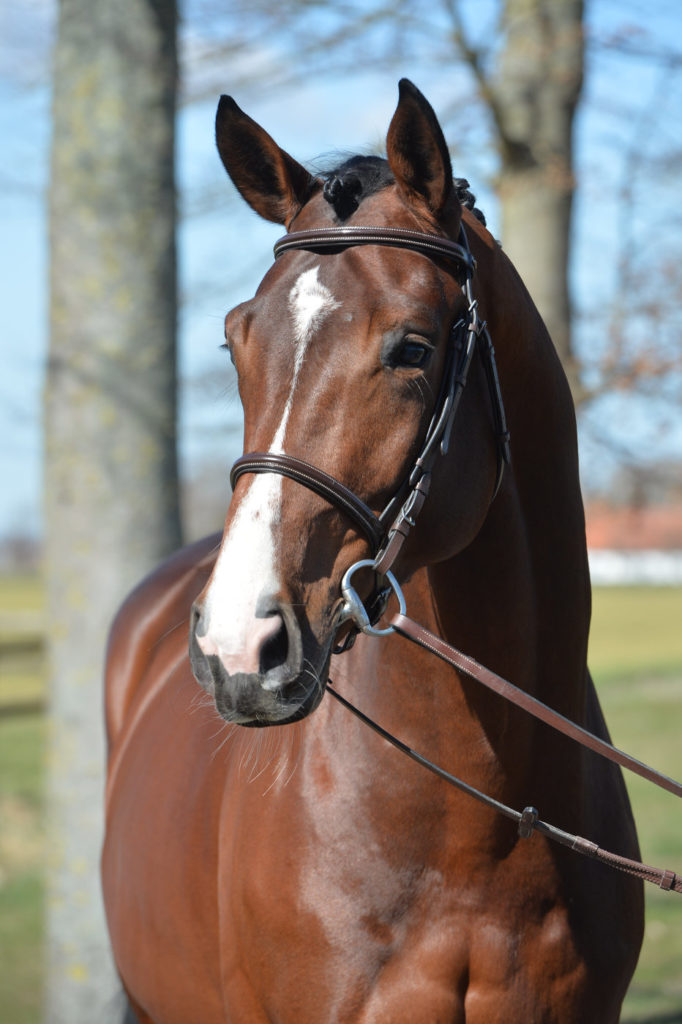 På bilden: Foncetti vd Heffinck
With performance tests for stallions in mind, do you only participate with own-bred foals or do you also buy promising foals?
Every year we bred around 20 foals, of course also of our young stallions with Young mares or Embryo transfers with mares who are in sport. And if we do ICSI (Intracytoplasmic Sperm Injection) we use some older proven sires.
Which criteria do you look after in foals and young horses?
The criteria in a foal or Young horse: we want to have a nice type and correct movements. Then carefulness, intelligence and rideability for us is really important; if they have these skills normally they also jump nice.
What is Van de Heffincks relation to Sweden and Swedish breeding?
We work with Benny & Lena Zeiloth from Eklunda Stuteri, who are providing semen from several of our stallions. They are very nice people to work with and they also know what they're doing!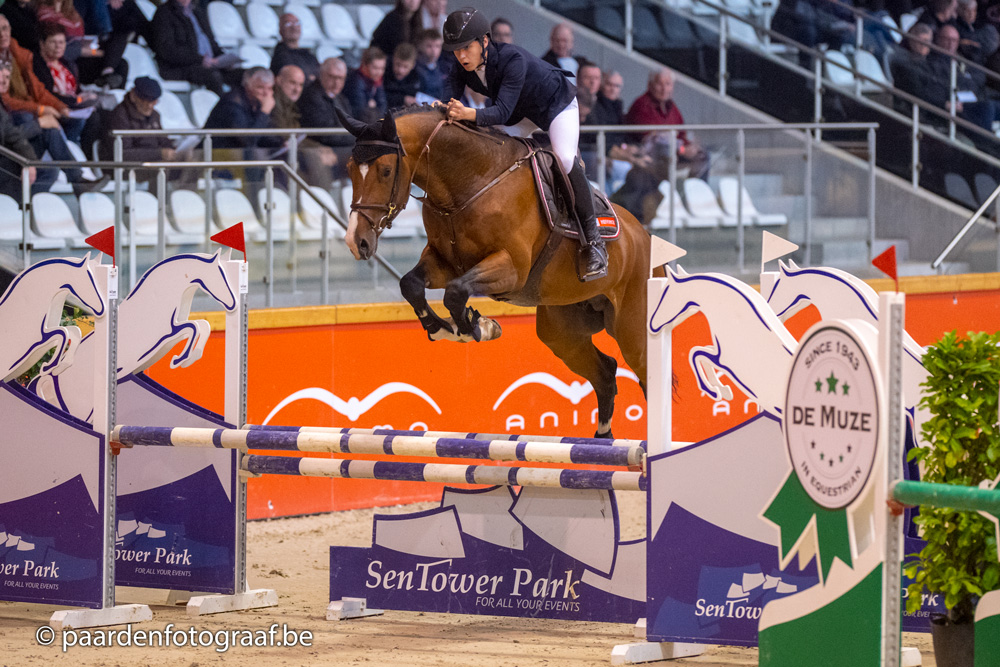 På bilden: Prestige vh Kluizebos
The son of one of your former stallions (Ramsbergs Vincent L (SWB, f.2015, e. Diabeau van de Heffinck X Favorit Ask)) was just approved at the performance tests in Sweden. Do you know how many approved stallions that have been derived from Van de Heffinck during the years?
Oh, I don´t know the exact number by heart, but there will be enough! 🙂
Finally – do you have any young stallions that we should keep an extra eye on?
Information about our Stallions you can find on our website www.vdheffinck.be . I can tell you that Charisto, Foncetti and Prestige are young but very interesting Stallions to use! They will be available in fresh the whole season.
Thank you! We look forward visiting you!